Mangaluru: CASK awards scholarships worth Rs 17.5 lac to needy students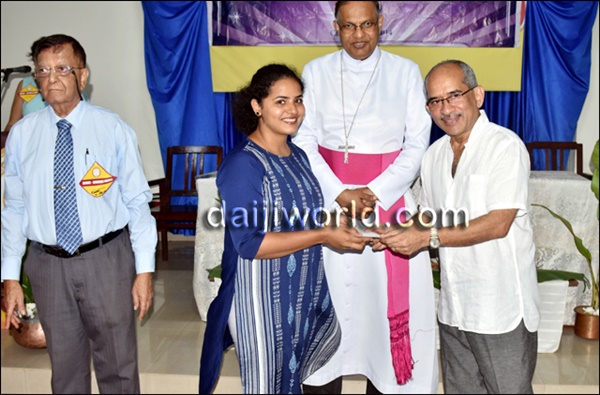 Mangaluru, Aug 6: The Catholic Association of South Kanara (CASK) distributed scholarships to deserving students in a programme held at the bishop's house here on Saturday August 6.
The scholarships were handed over by bishop of Mangalore diocese, Dr Peter Paul Saldanha.
CASK distributed scholarships worth Rs 17.5 lac to 141 beneficiaries from Mangaluru, Udupi and Chikkamagaluru dioceses. The scholarships include endowment scholarships such as Franklin Mathias Endowment Fund, Judith Brown Endowment, Cuthbert & Juliet Pinto Endowment, Marigold Endowment, Ladislaus B Aranha Endowment, Joe S Pereira Scholarship Fund, Olivia Pereira Scholarship Fund, and Late Jerome & Iris Pinto Endowment worth Rs 11,20,000 for 111 beneficiaries and Covid support scholarship of Rs 6,30,000 to 30 beneficiaries.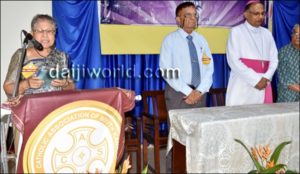 Addressing the gathering, Dr Peter Paul Saldanha said, "CASK has been doing a tremendous job for the past 108 years by helping the needy, irrespective of caste, creed and religion. CASK has set an example with their initiative where they recognise poor and deprived students and support them financially with the help of donors, which has to be appreciated. I wish that this will continue for a long period of time."
President of CAS, Capt Vincent Pais welcomed the gathering, secretary Anand Pereira rendered the vote of thanks, and Rathna Pinto and Nayana Fernandes compered the programme.
Treasurer Nobert Shenoy, representative to the bishop for CASK Dr Derek Lobo, coordinator of CASK annual scholarships Ullhas Rasquinha and others were present.
Courtesy: Daijiworld
About Author